Those of us in Santa Clara are lucky to be surrounded by farms, rivers and woods. That makes for good bird habitat. If you're a bird watcher, you might want to subscribe to the Cornell Lab of Ornithology newsletter. One of the best apps for birding is FREE from Cornell labs. Not only does the app do a good job of identifying birds, but it does an excellent job of identifying birds by sound! That's right. Load the app, use the 'Sound ID', hit the microphone icon and let the app identify birds. The app will identify as many different birds as it can hear. The app can be found here.
Here's a part of a typical newsletter from Cornell Labs.
In the Northern Hemisphere, the weather is turning colder, and the peak season for feeding birds has begun! But no matter where in the world you live, bird feeding is a delightful way for birders to connect to the birds they love. Here are a few resources to help you make the most of your feeders.
Bird feeding is fun, but there are a few steps to take to keep birds safe when providing food. Learn how to provide birds with a Safe Feeding Environment on Project FeederWatch.
Did you know observing birds at your feeder can lead to new scientific discoveries? Tune in to the recorded webinar Winter Bird Feeding 101 with Project FeederWatch and hear how your feeder observations can contribute to science.
Not sure what kind of food to provide? Learn the food preferences of common North American feeder visitors with the Common Feeder Birds interactive.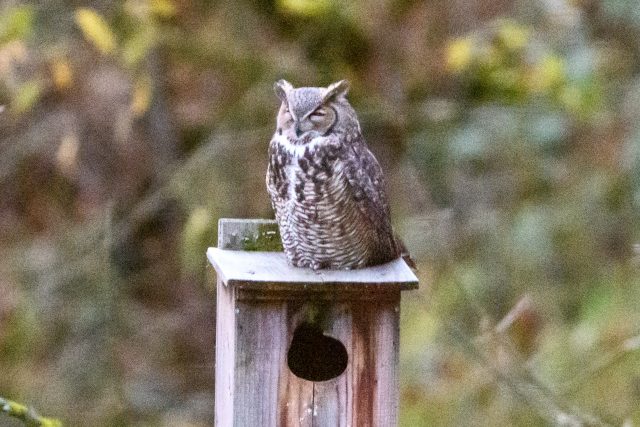 Have fun birding.