From North Eugene High School:
The new North Eugene High School at 250 Silver Lane is ready for ribbon cutting!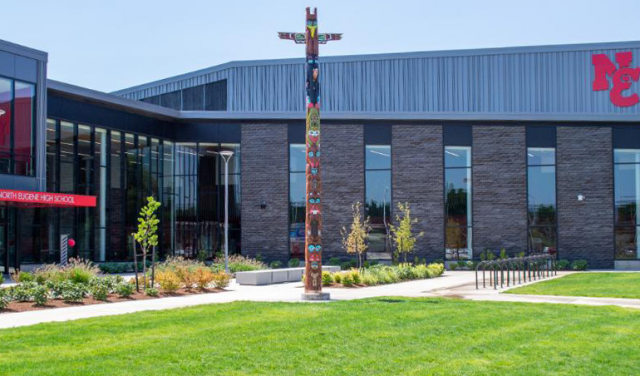 Classes have been in session in the new high school since Labor Day and staff is ready to share the beautiful new building with alumni and community!
On Tuesday, October 10th, there will be an open house and dedication for the new building from 6:30 pm to 8:30 pm. The official 'ribbon cutting' will be at 7 pm.
Please join the North Eugene team, take a tour, and help celebrate the opening of the new building.
NEHS Celebration
250 Silver Lane
October 10
6:30 pm to 8:30 pm