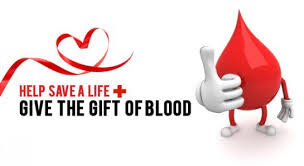 As we approach Labor Day Weekend, we need to make sure that we have a strong blood supply to be prepared for the anticipated increase in blood needs.

Bloodworks NW currently has 12,000 open appointments between now and Labor Day. Will you please help our local hospitals and our local community and donate blood?
Don't let your opportunity to make an impact drift away this summer. Donate by August 31 and you'll automatically be entered to win a foldable Oru Kayak and pack (Wonitago Kayak Paddles, Onyx Universal Paddle Vest) for your next summer adventure.  Visit bloodworksnw.org/win for more details!
Donate today or tomorrow at the Irving Grange (Aug. 26 and 27) Click Here to set up an appointment. You will also find other locations if the Grange appointments fill up.
Don't see a location that works for you? Make an appointment at the Donor Center (2211 Willamette Street, Eugene). Schedule your appointment today! Appointments and masks required. There is no deferral from donating if you receive the COVID vaccine.