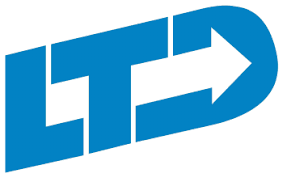 LTD To Reinstate Fare Collection on Feb. 1
January 6, 2021
Passengers boarding LTD buses will begin paying fares on all routes beginning Monday, Feb. 1, 2021, and will pay their fares using the TouchPass mobile phone app or TouchPass card, cash, or fare purchased through a ticket vending machine on the EmX platforms. Day Passes purchased through the ticket vending machine are accepted on all LTD buses and will be exchanged for a Day Pass by the operator.
"Passengers boarding LTD buses will notice three things on February 1," said Aurora Jackson, LTD's general manager. "Passengers will again enter the bus from its front door, they will pay their fares with cash or the TouchPass mobile app or card, and the bus operator will be sitting behind a plexiglass shield to help reduce the spread of COVID-19." Passengers riding EmX will enter through the middle and rear doors.
To encourage contactless boarding, TouchPass users will have a special February Rewards Pass available on January 20. Riders using TouchPass can download this pass through the TouchPass mobile app, or by visiting TouchPass.com. New users can download the TouchPass app, or purchase a TouchPass card for $3 at the LTD Customer Service Center when it re-opens on January 11, 7:00 a.m. – 6:00 p.m. (waiting area will remain closed.) LTD's customer service staff are available to provide assistance.
Passengers who had purchased a March 2020 monthly pass or three-month pass when LTD suspended fares in March of 2020, can contact the LTD Customer Service Center at 541-687-5555 (1-800-248-3861, 7-1-1 TTY) after February 20 to obtain a replacement pass (must have a receipt or a TouchPass card or account to verify and redeem by May 31, 2021).
Information about fares can be found at https://www.ltd.org/fare-pass-pricing/
Find Winter 2021 service changes here.