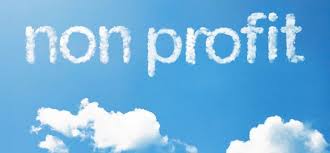 The SCCO is asking you to join us for our November 5th Zoom meeting to vote on if the SCCO should form a non-profit corporation. Forming a 501(c)3 non-profit corporation would allow people and businesses to donate to the non-profit and be eligible for a potential tax deduction.
There has always been a desire by the SCCO to form a non-profit. Donors to past projects could have benefitted from non-profit status. While we can't make non-profit status retroactive for past projects, we foresee some potential projects, both small and large, in the future. Here are some current and future potential projects where it would be beneficial to have non-profit status for donations:
There are many other possibilities and we welcome your suggestions.
At our November 5th SCCO Zoom meeting, we will also be voting on moving forward with the conversion of the old schoolhouse. If members vote to move ahead, we expect that this project will require the most financial and material support of all of our projects. We feel that forming the 501(c)3 will help nudge donors to support the schoolhouse project.
If you have any questions regarding forming a non-profit or questions about the schoolhouse project, please email us at contact@santaclaracommunity.org