Hello neighbors,

Ready NW Eugene* and the River Road Community Organization (RRCO) are inviting you to join us on Monday, November 14th at 7:00 pm via zoom, for a presentation and discussion with the U.S. Army Corps of Engineers (USACE) on potential dam breaches and subsequent flooding in the greater Eugene/Springfield area.


All are welcome and encouraged to attend this presentation.

Meeting Details:
November 14, 2022
7:00 – 8:30 p.m.
Join Zoom Meeting – https://tinyurl.com/DamSafetyMeeting


Some of us have seen inundation maps (https://nid.sec.usace.army.mil/#/) showing the alarming depictions of what a catastrophic dam breach or multiple breaches of the nearby dams would mean to the Eugene/Springfield area, such as in the event of a major earthquake or excessive rainfall.

Here is an example: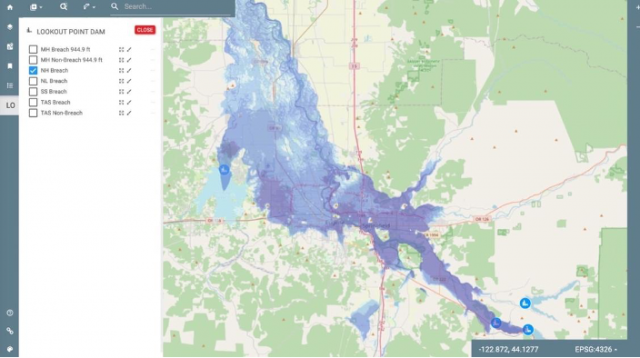 The purpose of this November 14th presentation is to inform the community, understand how to read the maps, and to start an ongoing dialogue on this important topic. It is expected that this presentation is one of many discussions that we will have in the future on related topics, such as – emergency alert systems or plans for rescue and evacuation.

We owe it to ourselves and our greater community to understand the condition and maintenance of our nine nearby USACE owned dams and to promote improvements that might be called for.

You can find more details about the contents of this presentation in our Dam Breach Safety Briefing Paper -> https://docs.google.com/document/d/1cUO27IJv_cb4I5wLtBbtG30eNdHILss5/edit

We will allow time for questions and answers after the presentation and we want your questions ahead of the presentation!
Please email questions you would like the USACE presenters to answer to ReadyNWEugene@gmail.com.